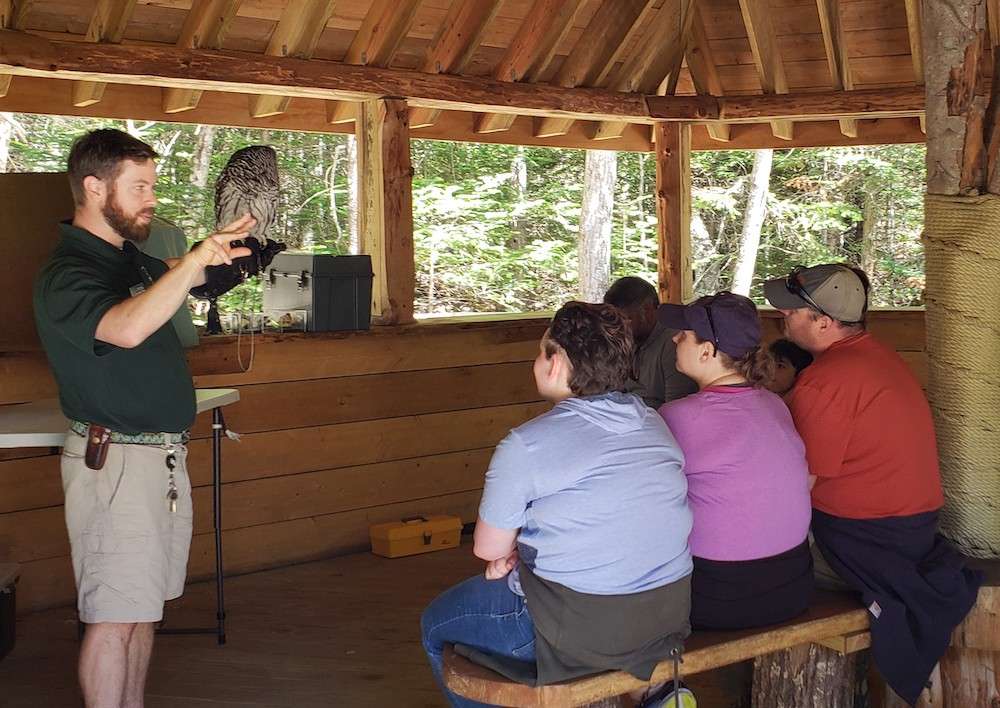 Live Animal Presentation with a Naturalist: Why Do Animals Do That?
Lost River Gorge has partnered with Squam Lakes Natural Science Center to offer Live Animal Presentations with a Naturalist which is included with your admission ticket and begins at 10:30 am at the Forest Treehouse.
Why do animals throw up when they're not sick? Why do they gnaw on wood if they don't eat it? With a Squam Lakes Natural Science Center naturalist and live animal ambassadors we'll explore some of wildlife's unusual behaviors and reveal the benefits of these peculiar habits.
Book your reservation in advance as capacity is reduced to enhance the visitor experience.