Group Tour Information
Lost River Gorge offers a discount to schools, camps and other non-profit groups that book outings in advance.
2020 Group Admission Rates
We are currently not offering group tours
Ages 1, 2, & 3: FREE
Children 4-12: $13.00 (guided tour) or $12.00 (self-guided tour)
Youth & Adults 13+: $17.00 (guided tour) or $16.00 (self-guided tour)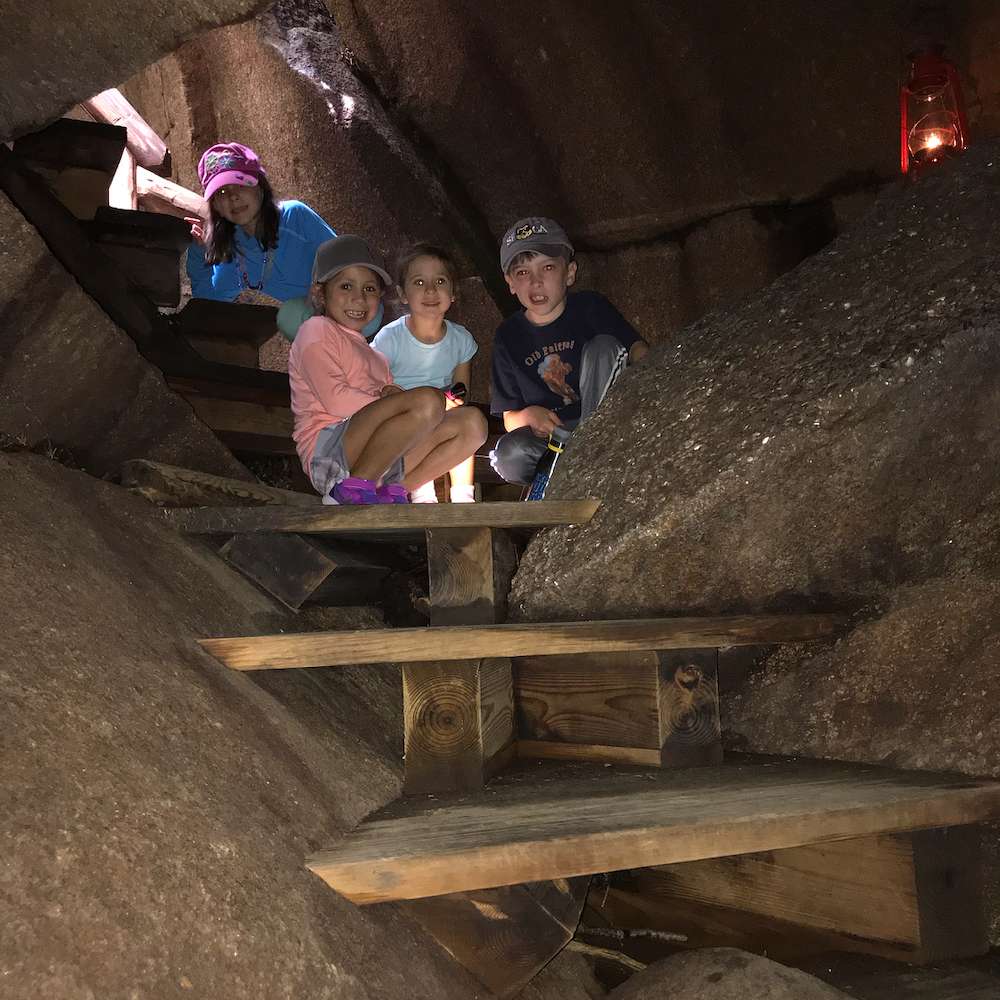 Group rates are offered to recognized businesses and non-profit organizations when reservations are made in advance. The Group rate includes, but is not limited to, school groups, church groups, camps and scout groups. Minimum group size required for a guided tour is 15 students/campers.

Please click here to download our Group Reservation Sheet
Please note: we highly recommend booking your group tour at least a week in advance. Summer months book quickly and we may not be able to provide a guide.

Group admission rates include a 1.5 hour guided tour of Lost River Gorge. In addition to climbing, crawling, and squeezing in and out of the 11 boulder caves, the guides who accompany your group will share the natural and cultural history of the gorge. Topics of interest include the role water played in shaping and forming the gorge, the geology of Lost River Gorge, the discovery and protection of Lost River as well as information on the flora and fauna abundant among the rocks and boulders. Lost River provides a fun, hands on learning experience in one of the most magnificent outdoor classrooms in New Hampshire!
Amenities available at Lost River include the self-guided ecology trail and the nature garden. We also offer a covered picnic pavilion for your group to enjoy a bagged lunch or snack. Groups should plan to spend about 2 hours exploring Lost River.
A valid credit card number is necessary to book a group reservation. The card will NOT be charged until the date of arrival; the credit card simply holds your group reservation. Reservations must be cancelled at least 24 hours in advance. If you do not cancel at least 24 hours prior to your arrival, 25% of the group admission cost will be charged to the credit card on file.
For more information, please call us at 603-745-8031 or e-mail us at info@t9xeg.skipdns.link.