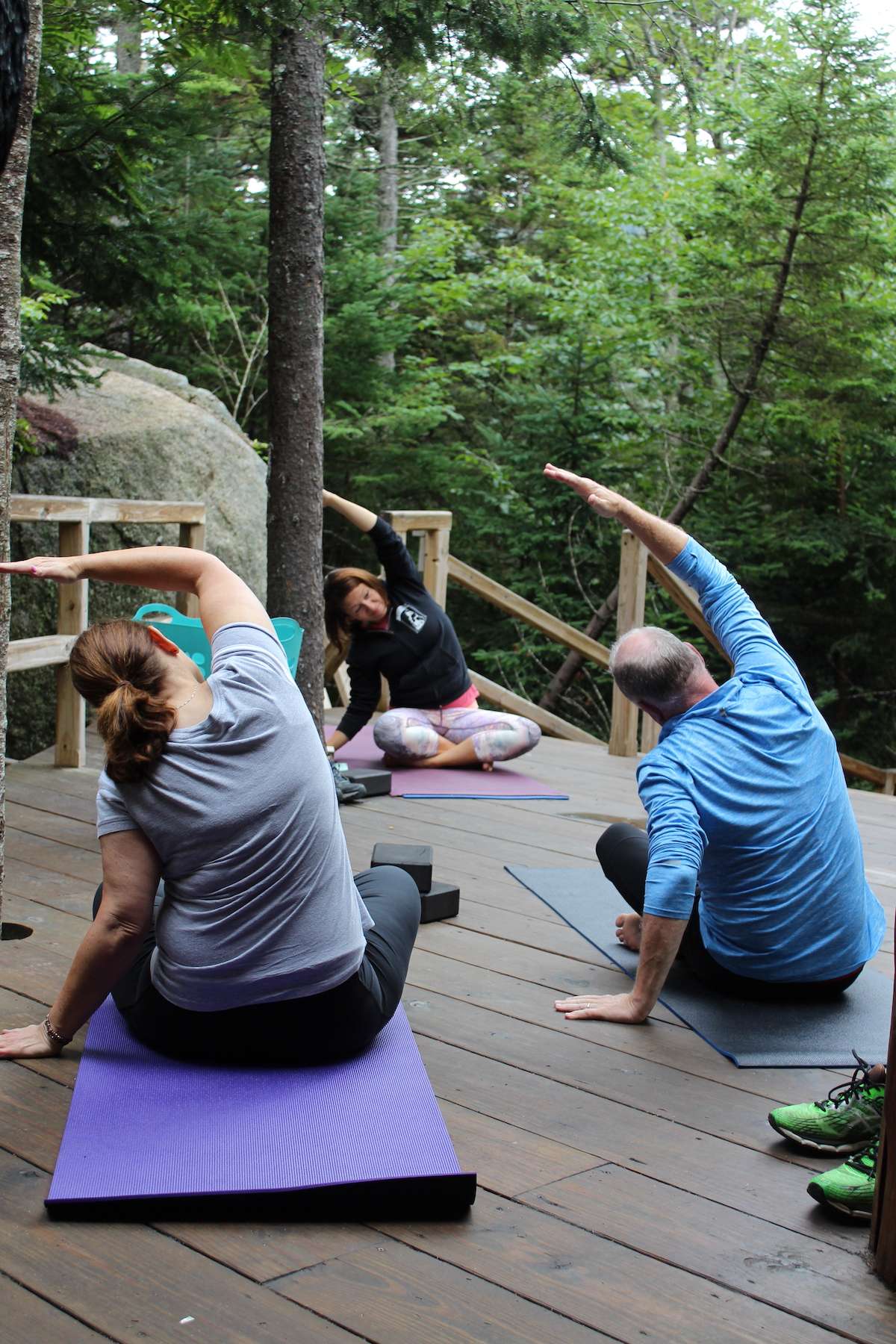 Yoga in the Woods
Become one with nature at Lost River Gorge and Boulder Caves at Yoga in the Woods.  Join an instructor from Live a Little Fitness in a 1-hour Gentle-Flow* Yoga session at Lost River Gorge's Forest Treehouse and take in the peaceful sounds of Lost River and the nature around you. Mats will be provided, but participants are welcome to bring their own.
Each session is $30 which includes a walk through the Gorge after your yoga session. Pre-registration is required. Visit https://www.livealittlefitness.com/yogainthewoods to register. Due to capacity restrictions, each session is limited to 12 participants so don't wait to register! Please plan to arrive 10 minutes prior to the start. You instructor will meet you at the front entrance and the group will walk together to the Treehouse.
*A note about Gentle-Flow Yoga: Yoga in the Woods is a great way to set a beautiful tone for the week. This class is designed for beginners through intermediate students. If you are looking for a gentle stretch with a little bit of flow this is the class for you. We will wake up the body with easy movements then calm and relax the body with some restorative poses. Be prepared to feel motivated and relaxed when you leave!